Stefano De Tomaso A.K.A "Deadeye" was The Capelli family's best Hitman and sniper. He was also the Capelli Family Lieutenant and the secondary antagonist of the Capelli Family arc.
"Stefano De Tomaso is one of the Don Capelli's "Capodecimas", and has been friends with the family boss since childhood. His "Deadeye" nickname was earned after he was captured and tortured by another mafia family attempting to extract information from him about Capellis, leaving him with only one eye. Staying true to the Capellis' values, De Tomaso remained loyal throughout the agony and eventually escaped without revealing anything to their rivals.
Bitter from the experience, De Tomaso grew ever more violent and began training with sniper rifless in a bid to become Don Capelli's number one hitman. Over the years, numerous city officials, rival mafia family members and police figures have been ticked off his hit list, and as such De Tomaso is the second most wanted member of the Capellis."
Deadeye appears in Capelli Family Case 3: 'Line of Fire'. Deadeye is given the task of assassinating the Mayor. The Cop, disguised in a civilian car, follows Deadeye and his escort to the Mayor. The Cop proceeds to eliminate the escorts and damage the car Deadeye is riding in. After taking what they perceive as enough damage for one day, Deadeye's driver races to the docks, with The Cop in pursuit. After arriving, Deadeye and his driver switch to a Capelli Family boat, but continue to be chased by The Cop, who finds a Capelli Family boat of his own. Deadeye attempts to snipe The Cop while other Capelli Family boats join the chase. However; The Cop overcomes the odds, eliminating the other Capelli Family boats and killing Deadeye, leaving his lifeless body in the water and giving Deadeye's driver no choice but to surrender.
Weaponry Edit
Deadeye's weapon of choice was a semi-automatic sniper rifle. Deadeye is also seen handling a baseball bat during the Capelli Family intro cutscene.
Vehicles Edit
While not actually seen driving any vehicles, Deadeye is seen as a passenger in: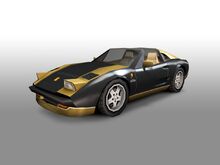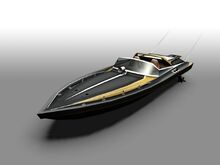 Pursuit Force website, PDA section